Vegan Kids Nutrition Blueprint shows you step-by-step how to feed your child at each stage of growth so that you feel confident as a vegan parent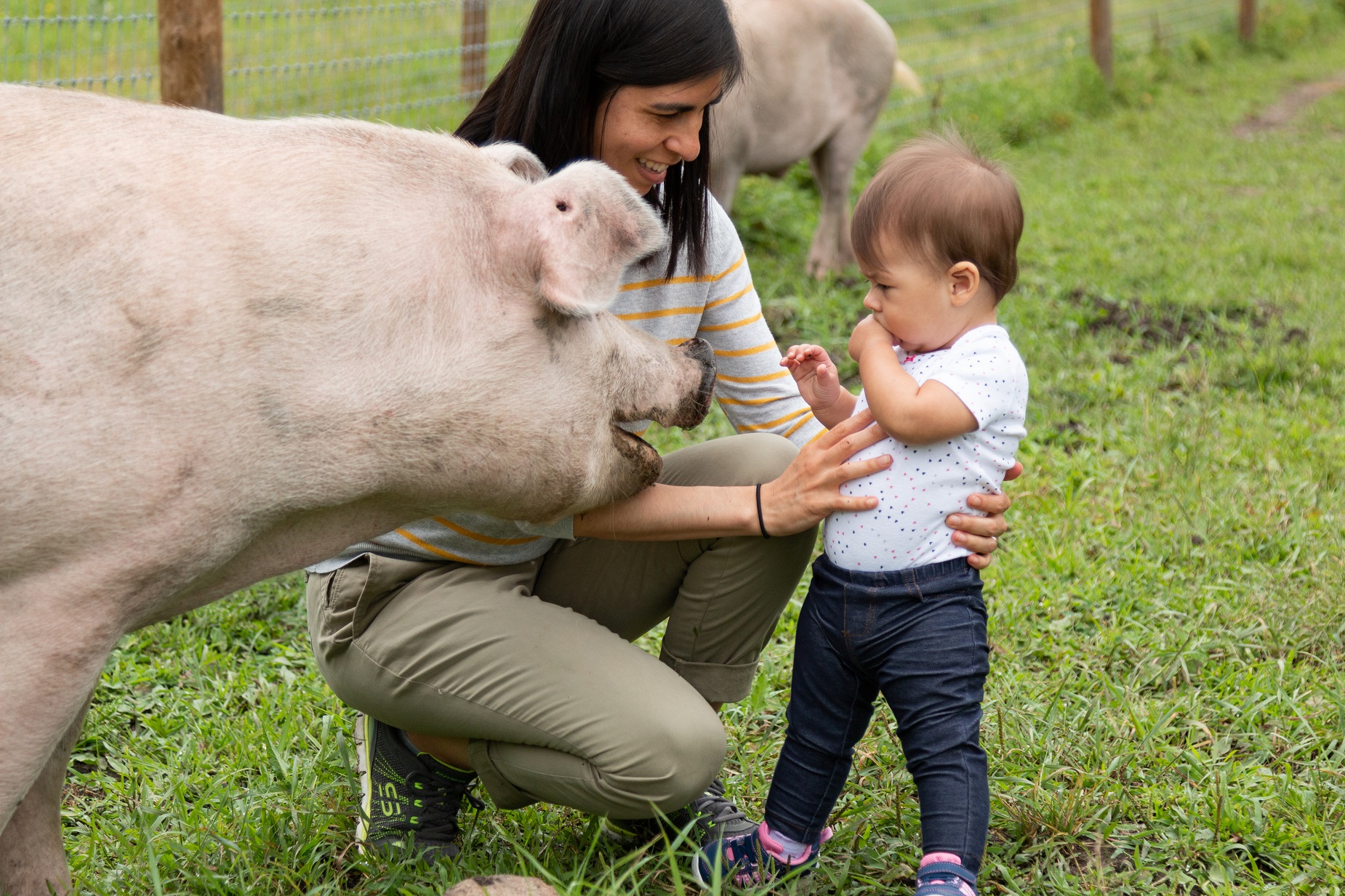 Before I tell you all about this program, let's talk about who this is for…
You're a vegan parent who wants to break free from feeling worried about not meeting your child's nutrient needs and ready to have peace of mind feeding your family
You have researched online about how to best meet your child's nutrition but this only left you feeling lost and confused. 

You feel stressed at not knowing whether the amount your child eats is "enough" to support their growth and you want to feel reassurance

You know that supplementing your child is important but you feel unsure about what supplements they need, how much they need, or what brands are best for your child
You're in the right place and I'm going to show you exactly how the Vegan Kids Nutrition Blueprint will give you the tools and support on your journey to raising healthful vegan children
By the end of this program, you will have: 


Better understanding of the foundation of a vegan diet for kids

(instead of spending an incredible of time searching online)

Confidently

created well-balanced meals

that are appropriately planned to meet your child's daily nutritional requirements

Easily

meal planned with confidence

to support your child's growth

Confidently

provided the key supplements

to ensure your child is getting everything they need to thrive on a vegan diet 

Implemented the

proven feeding strategies

to help you feel more at ease around the amount your child eats at meal times (instead of feeling anxious or worried)

Feel

incredibly proud

to be raising your family on an eating pattern that aligns with your values
"The VKNB course was exactly what I was looking for to help me fill in the gaps and fill confident in starting my 6 month old on a healthy vegan diet...The value was much more than I expected. Easy to reference back to certain areas in the course as needed, ongoing updates when relevant, and support from Karla for random questions in my brain. I would absolutely recommend this course to anyone planning to raise their child on a vegan diet, or even just someone who was considering it and wanting to learn more. "
Eleanor - Vegan Mom Alumni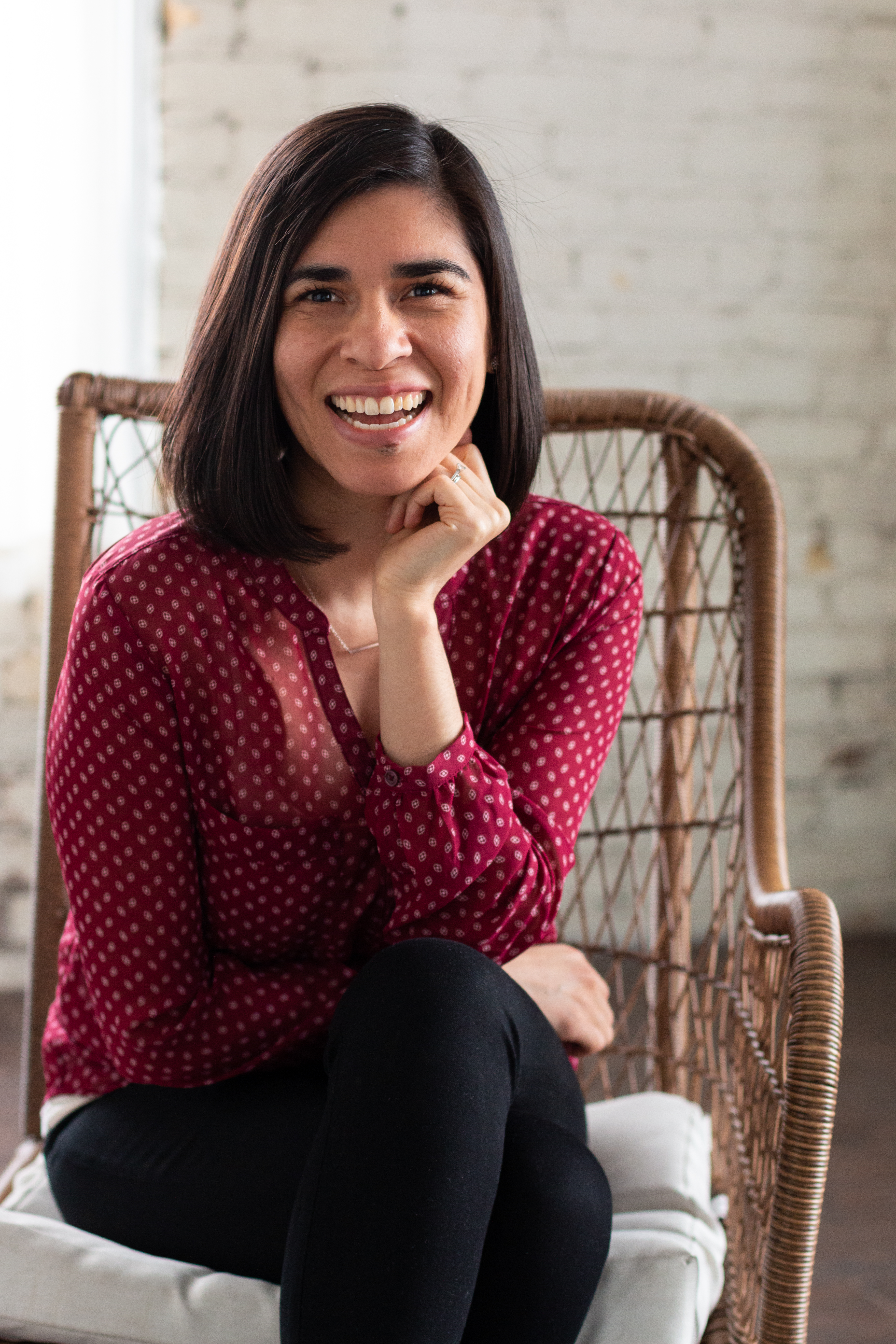 Course Modules
Module 1: Raising Kids on a Vegan Diet
As someone who has personally experienced judgment for raising a vegan daughter, I know how discouraging it can feel to not have the support you need to raise a vegan family. In this module, we're going to start by honing in on our own values so that you feel proud and supported of your choice. 
We'll set the intentions for what veganism means so that you have total clarity about following this type of lifestyle. 
I'll share my own nutrition philosophy and a few words of encouragement with the end goal of feeling proud of representing a more compassionate lifestyle. 
You'll also get strategies for how to transition your kids to a vegan diet if you have older children who have been raised on a different eating pattern.
Module 2: The Key Nutrients
In the second module, you'll learn the foundation of a vegan diet for infants, toddlers, and children (6months - 8 years) so that you know exactly what nutrients they need. 
We'll start setting you up for success by understanding what nutrients are most important for vegan kids, why they are important and how much they need each day. 
You'll learn what plant foods provide these key nutrients so that you feel reassured of your meal planning. 
Module 3: Meal Planning
Now that you know what nutrients are important and what plant foods provide these nutrients, it's time to put it all together. 

This module is the most comprehensive because it dives into showing you exactly what to do in your meal planning to ensure nutrient needs are met. 

You'll get access to the exact framework I personally use and teach clients on how to create well-balanced meals with my Vegan Kids Plate Method

You're going to get the inside scoop on best cooking techniques and kitchen practices that help with certain nutrient absorption (it's much simpler than you think!)

You'll also have clarity on what plant milk is best for toddlers and children when you transition from breastmilk and/or formula

Finally, you'll feel a sense of ease knowing how to support your child's growth by focusing on the top foods I recommend to help meet calorie needs so your child gains appropriate weight. 
Module 4: Supplements
To compliment your meal planning, we'll set the intentions in this module for why supplements are important. 

As a mom, I know that you value nourishing your child from plant foods but also understand some nutrients need to be supplemented to support your child's growth. 

That's why in Module 4, you'll learn the supplements all vegan kids need, what age to begin each of them, and proper amounts. 

And the best part? You'll have access to a bonus material, Supplement Guide, without feeling overwhelmed or getting lost on how to supplement (you'll have access to my most preferred vegan brands!).  
Module 5: Feeding Strategies
Now that you know what nutrients your vegan child needs, how to meal plan to ensure they meet their nutrients, and what supplements they need to thrive on a vegan diet, let's put it all together with what that might look like at the dinner table. 

In this module, you'll have access to the proven framework that ends all meal time battles that may cause you stress: the Division of Responsibility. 

You'll also learn strategies on what to do when your vegan child doesn't want to eat and what to do to help them learn eat certain plant foods

This means, you'll be armed with confidence on how to best support your child's growth and development
When you enroll, you'll get…
5 Implementation Modules

showing you

everything

you need to do to feed your child worry-free

A complete, step-by-step framework

on how to meal plan and create balanced meals with the

Vegan Kids Plate Method

to ensure your child meets their nutritional needs on a vegan diet

Downloadable PDF Handouts

that you can save to your device to reference at any time.

The supplemental guide

outlining the supplements and amounts needed at each stage of growth so that you never feel worried about missing any nutrient, and instead feel reassured you're providing everything your child needs

Next level feeding strategies

that you can easily implement during meal times and finally feel confident feeding your child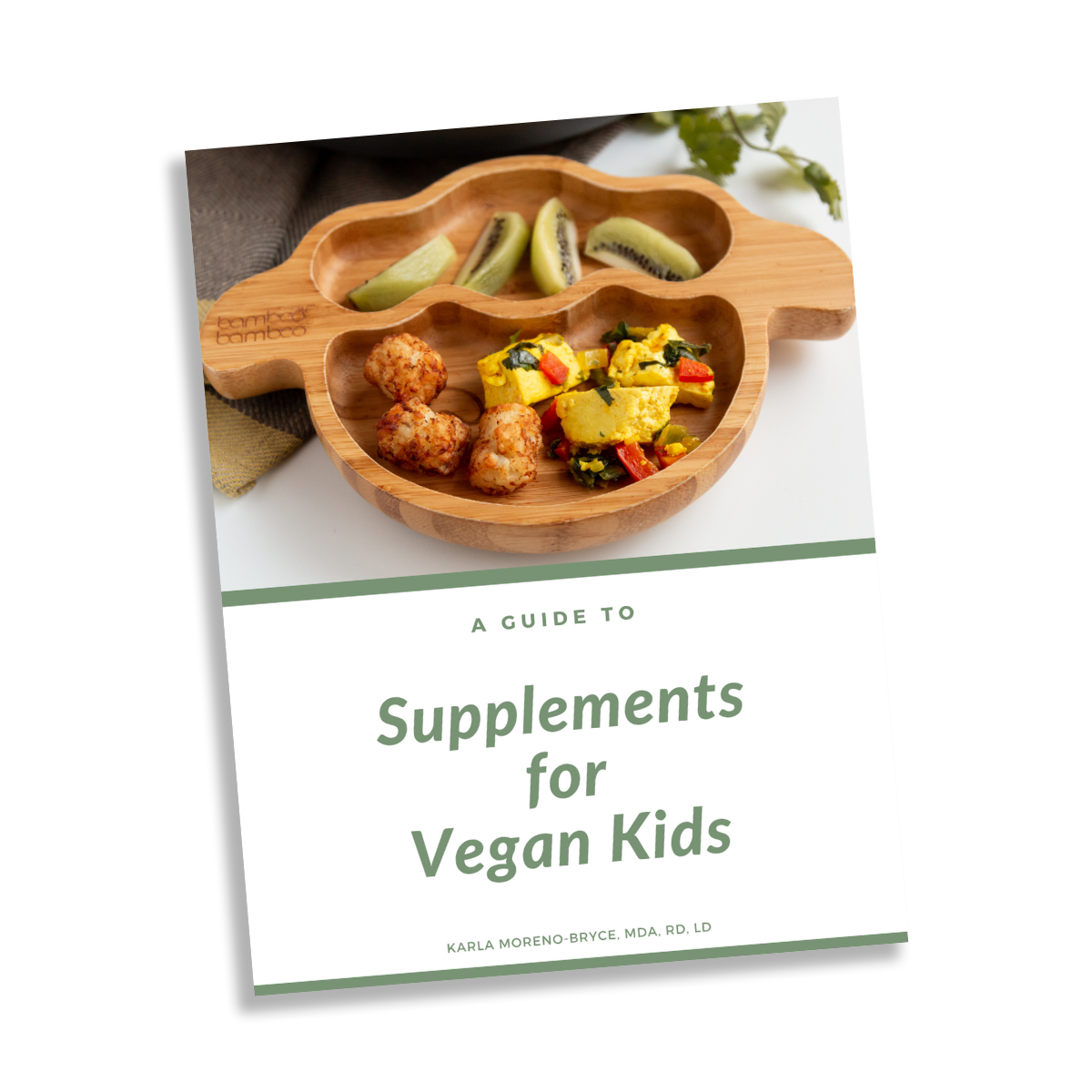 Plus these bonuses to help you in your journey...
BONUS #1
6 months Inside the Private Vegan Kids Nutrition Blueprint Facebook for Members Only
Feel supported in raising and feeding your child on a vegan diet
What You'll Get: 
6 months access to a private community where you'll have access to Karla to make sure you get your most pressing questions answered so you can move forward with clarity and confidence

A supportive community where you can connect with other vegan parents and no longer feel alone in your journey 
BONUS #2
Vegan Kids Supplement Guide
A list of preferred brands of supplements appropriate for children who follow a vegan diet
What You'll Get
A PDF document with a list of my most preferred brands to choose from in supplementing your child

(

majority of brands are those in the USA

)

A document where you can reference at any time to know recommendations depending on your child's age 
BONUS #3
Guide on Discussing Choice for Raising Vegan Kids
This guide was created with you in mind (and from my own personal experience) on how to discuss your choice for feeding your kids a vegan diet with your pediatrician, in-laws, or friends.
What You'll Get
A PDF document with my 4-step framework to feel empowered on how to confidently speak to others about feeding your kids a vegan diet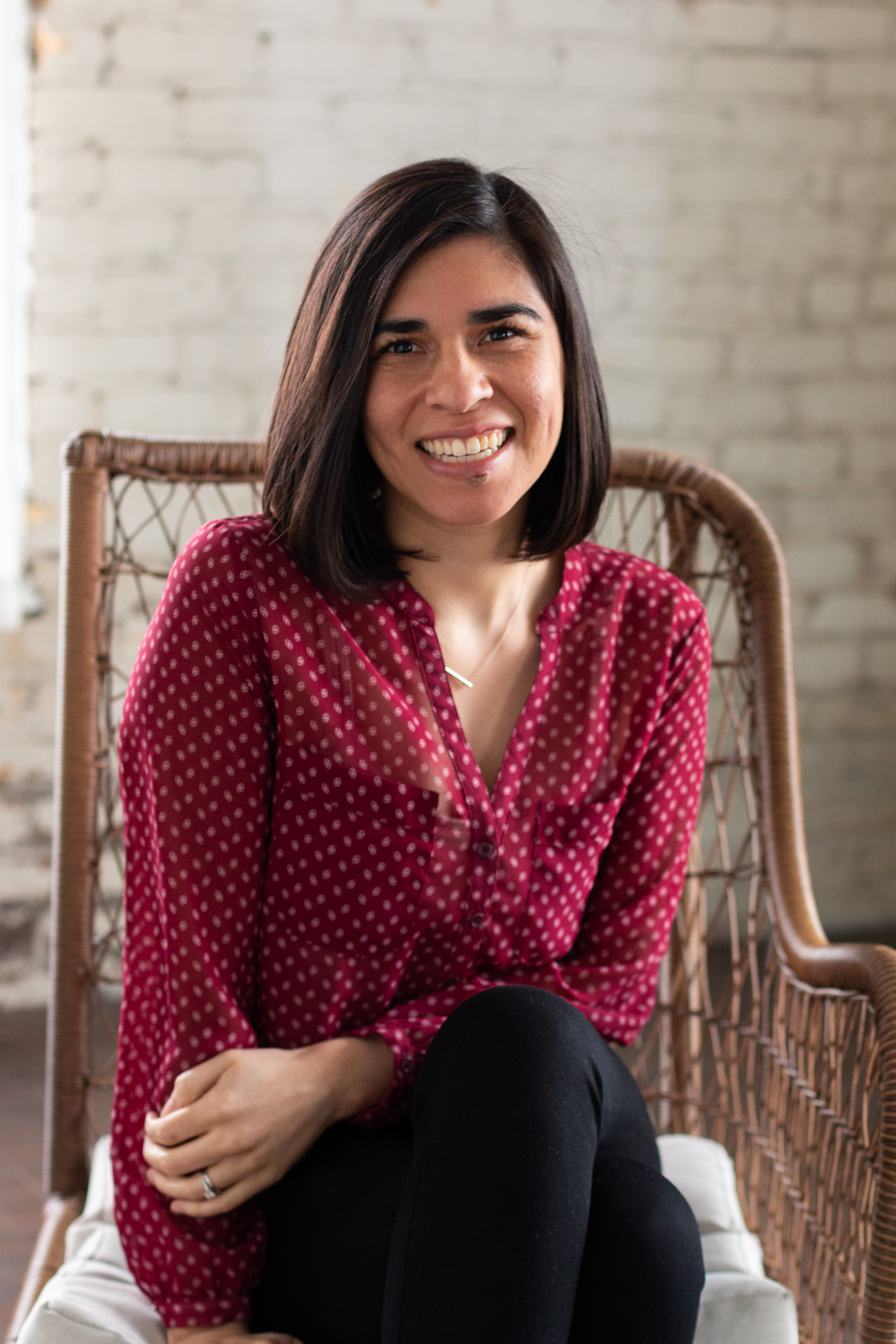 I personally cannot wait to support you!
Raising my daughter on a vegan diet has been the most rewarding thing I've ever chosen to do.
I've experienced first hand what it feels like to not have the support I need of my choice in raising my family on a vegan lifestyle. This is what has led me to be an advocate and a resource for vegan parents just like myself. 
More than anything else, I want to share with you the tools and resources to feed your child a healthful vegan diet.
If you're a vegan parent, you owe it to yourself to no longer feel stressed or worried about your child's nutrition. That doesn't have to be your every-day-life. You CAN reach a feeling of total confidence in feeding your child at each stage of growth. 
I invite you to join me so that you finally feel reassurance and peace of mind for you and your family. 
I look forward to meeting you inside the Vegan Kids Nutrition Blueprint.
Frequently Asked Questions
When does the course start? 
The course starts when you're ready and there isn't a date you have to finish it by. It is a self-paced online course where you decide when to start and go at your own pace. You'll have lifetime access to the course so that you can come back to sections whenever you need a refresher.  
What format is the course covered?
The course is structured around short videos, PowerPoint presentations with audio of Karla, and supporting handouts that you can download for your personal reference. 
What's your return policy? 
At this time, no refunds are given. I would never want anyone to be unhappy with the course so please feel free to reach out with questions to [email protected]
This course would be a big investment for me, is it worth the cost?
Many vegan parents that I work with often come to me after spending an incredible amount of time researching on their own on how to best feed their kids a vegan diet. This often leaves them feeling more stressed, anxious, and confused on what to do and how to successfully ensure their kids are meeting their nutrient needs. This course provides you with the a foundation for meal planning and necessary support to take you from feeling lost and worried, to knowledgeable and confident as a vegan parent. 
Does this course help with picky eating?
The course covers feeding strategies to help you feel confident in feeding your vegan kids such as what to do or say when they don't want to eat a certain food offered. It touches on how to help your child with food selectivity but does not cover specific 'picky eating' strategies. If you'd like help with picky eating or want more customized support to feeding your kids, apply to my one-on-one Vegan Kids Nutrition coaching program
Does the course include a Whole Foods Plant Based diet?
While a whole foods plant-based (WFPB) can support the growth of children, the course is not entirely a 'how to' for families following such lifestyle. The course does cover using cooking oil for weight gain but the foundation presented in the course is still applicable to WFPB.
My child is just starting solids, is this course for me?
While the course covers nutritional requirements between the ages of 6 months to 8 years, you can be successful with the course. If you're looking for a program specifically on how to start solids for a vegan infant, take a look at my Vegan Baby Led Weaning Program.
Can I take the course if I live outside of the USA?
Yes! This course is available to anyone with internet access. Some of the nutrient daily requirements are referenced from guidelines of organizations based in America but all other material presented in the course applies for all vegan kids regardless of where they reside.
Testimonial
"VKNB has helped tremendously in so many areas that I had no knowledge in, including supplementation, portion sizes, and useful products such as high chair/utensils/etc. My confidence level was low causing tremendous anxiety when my baby started solids. The course really helped understand how to pair certain foods to ensure she gets optimal nutrition and meets her needs. I'm so thankful for Karla and highly recommend her services."
Hourig Kalajian-Escobar